Reposted from November 28, 2011 from Robert Löfvenmark, MediRox AB, Nyköping, Sweden:
Hello, I am from Sweden and I am curious on the international differences in use of PT. Two PT methods are predominantly used today: PT Quick, developed by Dr Armand Quick, 1935; and PT Owren, by Dr Paul Owren 1951. Most parts of the world use PT Quick except Scandinavia, some fractions of Benelux and—as I have heard—Japan, where we use Owren's method instead.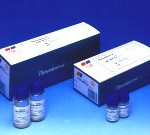 When I look at the pros and cons for the two methods—and I spoke to Beckman/IL R&D—I still don´t get it; Owren's method seems better in all aspects. PT Owren utilizes a buffer to dilute the sample giving a final dilution of 21:1. It also uses a thromboplastin reagent adsorbed with bovine factor V and fibrinogen. This gives:
Full focus on vitamin K factors, insensitive to factor V and fibrinogen levels.
Without factor V sensitivity, old samples are no longer a problem.
Without fibrinogen sensitivity, high INR in mechanical systems is no longer a problem.
Insensitive to optical disturbances owing to 1:21 dilution.
Suitable for capillary testing of whole blood after pre-dilution.
Can be used with plasma or whole blood.
Less variation among different manufacturers.
The only negative sides of PT Owren I can come up with are:
Adds a step: buffer dilution.
A corner of a penny more expensive.
But this can not be it? There must be something else—why do a majority prefer the Quick? There must be a more reasonable explanation than this. Thanks you for a very interesting column, Rob.
Hello, Rob, and thank you for your challenging question, which drove me to Triplett DA. Laboratory Evaluation of Coagulation, ASCP Press, 1982. I found reference to the Owren PT assay, dubbed "Thrombotest" in Chapter 2, authored by "Cynthia Smith, MT (ASCP)," whom I know as Cindy Johns of LabCorp, Inc. I just spoke with Cindy, who recalled writing (apparently in her childhood!) about the "Thrombotest (Nyegaard)," specifically designed for monitoring warfarin. Cindy wrote,
"The Thrombotest reagent contains an optimal concentration of calcium with adsorbed bovine plasma as a source of factor V and fibrinogen, and a tissue thromboplastin of bovine brain origin. This reagent gives longer coagulation times than those recorded with the standard one-stage Quick PT test and, according to Owren, reflects sensitivity to intrinsic-system factors, particularly to factor IX. This test system is also extremely sensitive to the concentration of factors VII and X. Since the method is designed primarily for the control of therapy with anticoagulants and not the diagnosis of hemorrhagic disorders, its accuracy is highest with activity levels below 50%. A therapeutic range for anticoagulant therapy is 5–15%."
Cindy recalled that at the time an American company (Ortho Diagnostics?) had selected "Thrombotest" as a trademark and was attempting to market the assay as a reproducible means for monitoring warfarin. By 1983, however, Dr. Leon Poller began to settle on the Quick PT as the basis for the INR. We speculated that perhaps the Quick PT may have seemed more useful because it functioned as a coagulopathy screen as well as a warfarin monitor, and that company ownership of the assay may have limited its universal availability. These thoughts are lost in the mists of time, however. In the meantime it is likely the PT has become less often applied as a coagulopathy screen, and that since it is almost exclusively used for warfarin monitoring, the Owren PT could see a comeback.
This may not be the end of this discussion, as I distributed your question to a few of my more "seasoned" colleagues, who may provide some comments that will be appended below. Again, thank you for a most interesting and challenging question.