This forum is a common place for us to access and share hemostasis information and insight. Its motivation came from discussions I'd had with peers over the years. Although conferences provide a good forum to share new (and old) information, the theme that echoed through all of my discussions was the desire for a widely accessible educational forum that allows for ongoing knowledge discovery and dissemination. So I thought, let's go virtual!
Please know that this really is a living, breathing space, and with your help, we have become a "blogging" community. I encourage you to participate in its growth and share your feedback for improvements so that I can review them and implement them when and wherever possible.
Enjoy your stay and please come back to visit!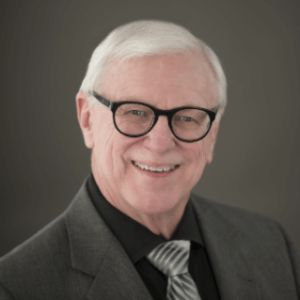 George Fritsma is a medical laboratory scientist, educator, and author. George contributed chapters to Keohane EM, Otto CN, Walenga JM: Rodak's Hematology; Clinical Principles and Applications, Sixth Edition, 2020, Elsevier; and is the co-author of Bennett A, Fritsma GA, Ernst DJ: Quick Guide to Blood Collection 2nd edition, 2016, Marques MB, Fritsma GA: Quick Guide to Coagulation Testing  3rd edition, 2015, and Reddy V, Marques MB, Fritsma GA: Quick Guide to Hematology Testing 2nd edition, 2013, along with three additional titles published by AACC Press. He is a consultant in Laboratory Medicine, Department of Pathology at the University of Alabama at Birmingham where he developed uabcoag.net. George holds faculty appointments with Rutgers University and Michigan State University and is a member of the International Society on Thrombosis and Hemostasis and the American Society for Clinical Laboratory Science.
George taught Medical Laboratory Science in Detroit, MI; Peoria and Chicago, IL; Jeddah, Saudi Arabia; and Birmingham, AL, and served as an applications specialist for Baxter Healthcare and Esoterix Coagulation. George's wife, Margaret Giddens Fritsma, is a specialist in blood banking (SBB) and co-author of Marques MB, Williams L, Fritsma MG. Quick Guide to Transfusion Medicine 2nd edition, 2014, AACC Press.
George hopes you find The Fritsma Factor helpful and encourages you to visit often.

In developing Fritsma Factor, I realized that in order to ensure success, I was going to need three things: knowledge of how online forums are developed and used, the support of an organization whose mission aligns with mine, and knowledgeable visitors. I was able to kill the first two birds with one stone and have from our 2007 start enjoyed responses from a growing cadre of participants.
My colleagues quickly pointed me to Precision BioLogic Inc., Halifax, Nova Scotia, the company known for its frozen CRYOcheck™ hemostasis kits and controls. PBI enjoys a solid reputation in the in vitro diagnostics industry through its delivery of relevant and high-quality products and services. With enthusiasm, my PBI friends continue to provide full and enthusiastic support, now for over ten years. They have contributed a great deal of time and energy into developing the infrastructure for Fritsma Factor while encouraging editorial independence. I am grateful for our mutually productive relationship.